L

ast night I
turned in my first huge photography assignment--100 photos of people. I'm pretty happy with my results and really really happy to be done and here's why:
1. When first introduced, this project was a portrait assignment, then morphed into the Family of Man tribute, and ended as a 100 Faces project--all that said I was pretty sick and tired of all the changes and wanted it to be done and over with.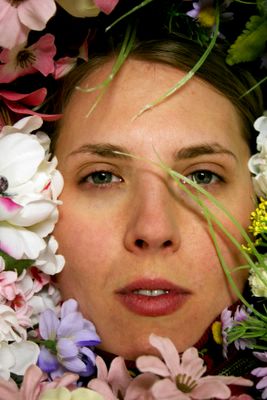 Faux Flowers, Vrai Flower

2. I am a little tired of looking at the same 100 photos, all my photos, day in day out, except for the ones of people I know and like, like my pal, model, photographer friend above. :)
3. I need a break from the 'digital darkroom', which happened to be my office with the blinds draw and lights off.
4. As a result of spending hours in the 'digital darkroom', I have claw hands from over mouse maneuvering--they ache and so do my eyes.
5. I'm ready to stop working in my sleep. Every night for the past couple of weeks I've dreamt of working on my project, when I'd realize this, I'd wake myself up to stop, but I'd ultimately fall back into that dreamy darkroom.

I plan to upload my photos to shutterfly--when I do, I'll post the link. For the mean time, here are a few photos from this project. These were all taken this past weekend in Southie, Boston's Irish neighborhood, during the St. Patrick's Day Parade. I had to convert these photos to jpegs and assign them a different color profile to get them to look decent for the monitor, which is a shame because they look much better in print format, but you get the idea.